____________________________

___
Sonidero Tochtli
_______________________________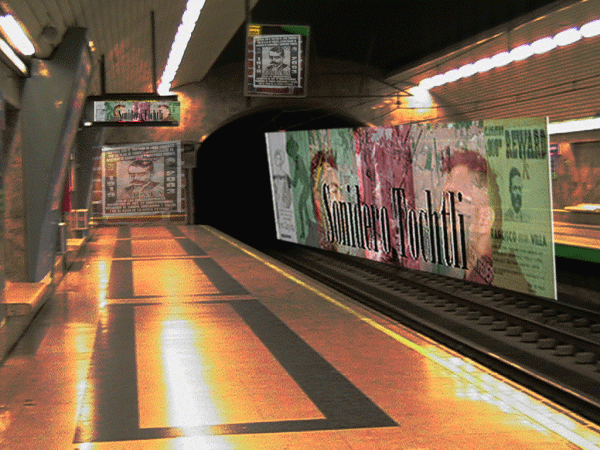 ____________________________
Sonidero Tochtli
____________________________
The Sonidero Tochtli it's a group created with the idea of make collective music productions. This recordings, gather musicians of different kinds and styles on auto production. This work has been conducted with the participation of musicians that I cross at different places and times between the years 2001 to 2009. Musicians that passed through my recording studio.
 A music that was created over time, by a series of coincidences.
____________________________
Sonidero Tochtli
____________________________
Il s'agit d'un une série d'enregistrements créé avec l'idée de faire une collective qui rassemblent des musiciens de différents types et styles sur une autoproduction. Ce  travail a été mené avec la participation de musiciens de passage à différents endroits et temps  au cours des dernières années entre 2002 et 2009. Musiciens qui sont  passé à par mon studio d 'enregistrement et qui on enregistre une musique qui a été créée au fil du temps par une série de coïncidences.

Réunions qui ont été créés par des décisions prises lors de l'enregistrement.
____________________________
Sonidero Tochtli
____________________________
Es un colectivo creado con la idea de realizar una serie de grabaciones que reunieran músicos de diferentes índoles y estilos en un trabajo común. Esta autoproducción ha sido realizada con la participación de artistas que cruce en diferentes lugares y momentos entre los años de 2002 a 2009.  Músicos que pasaron por mi estudio, música que se fue creando a lo largo de el tiempo por una serie de casualidades.
Encuentros que se fueron dando a través de decisiones tomadas al grabar.